Why You Need Post Shields
Increase your curb appeal and the look of your landscape. Add value to your property and protect it from string trimmer and maintenance damage.

Save money on maintenance fees from not re-painting or repairing your posts.

Speed up your yard work. You can save an abundance of time and money as you will no longer need to worry about damage to your posts.

Easy installation with no toolsneeded, even on existing posts. We don't require screws, nails, or any tools. Post Shields are the only solution that does not increase damage to the post during the installation. All Post Shields products are engineered to save and protect the post.

High Impact, UV Protected Rigid-PVC. High strength with long lasting color.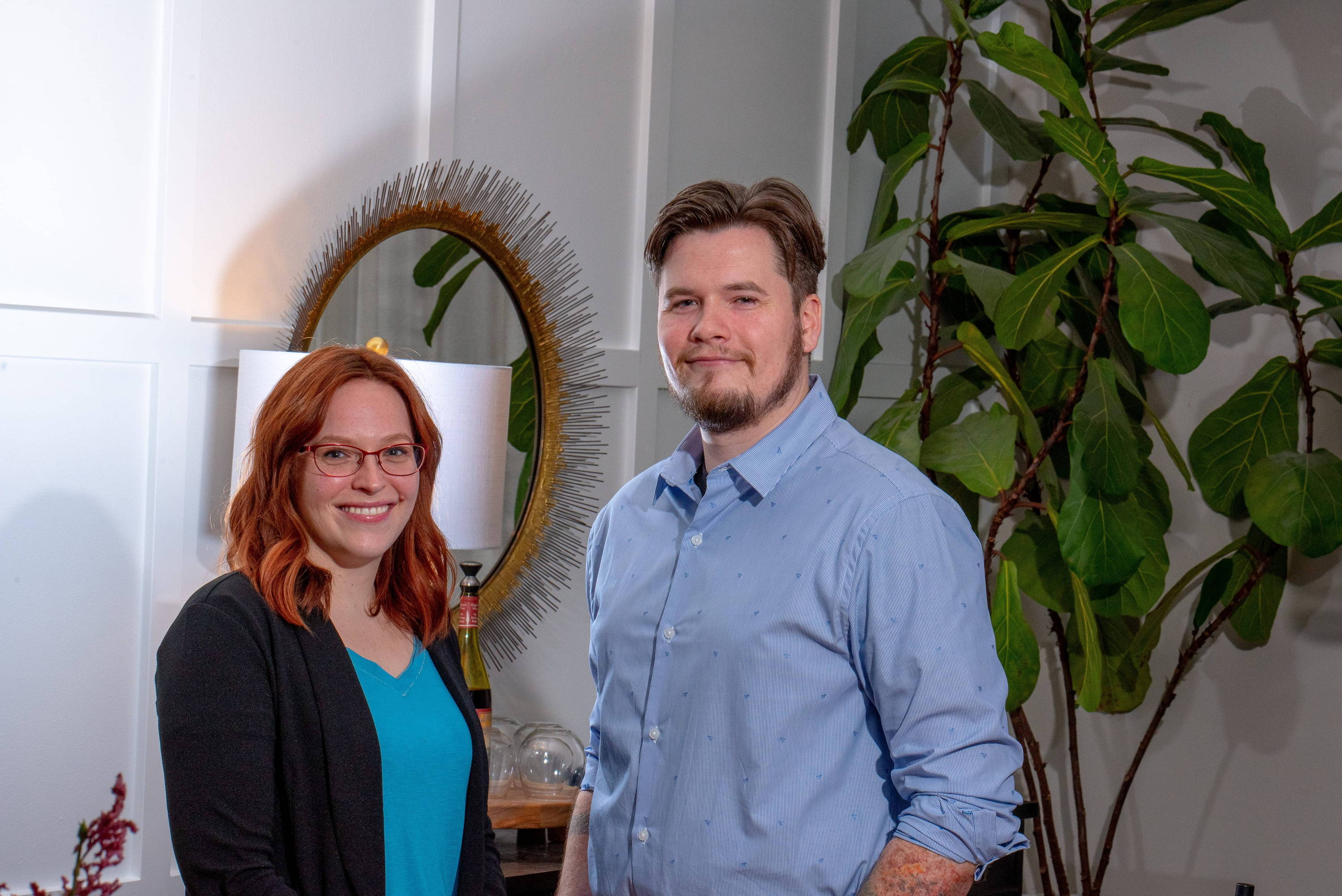 Post Shields, Inc. is owned and operated by brother/sister duo, Kane and Jennifer Carmody. We invented Post Shields simply trying to fix our own posts. Gnawing at our mailbox and other posts with the string trimmer for years without even thinking twice.
The only options to fix the damaged posts were to repaint them frequently or replace them too soon. These options are time-consuming and expensive and we wanted to come up with an easier and less expensive option to solve this problem.
And now that we have! It's our goal to solve this everyday lawn care and property maintenance problem and increase curb appeal nationwide.
With our partnerships continuing to grow and many more on the way, Post Shields is excited about the promising future.
" We would love for you to be a part of our story." - Kane and Jennifer Carmody
Post Shields 4x4 6" Black
Once i learned of your product and went to your web site, there was no problem finding answers for what we needed.
Our need was to protect our address sign posts from our landscaper's weed whackers. The season is just beginning, but after the first cutting of our grass and the trimming, the posts are doing fine. we expect this to be the case for many years.
Your assistance in supplying the number we needed, size and color came through in time to install before the cutting took place.
The only problem we experienced, not all 4X4 inch posts are cut to the same size (3 and a half by 3 and a half inches) you might expand the inside diameter slightly and installation would be much easier.
You gave me, as a customer, the feeling that my business was important and you did everything i could ask for, good prompt service at a fair price and a good product.

The deck is finally finished. I think it looks great. We had a great time working with you on the deck and with your company. The price was really fair. Thanks again

Post Shields 4x4 6" Bronze
The deck is finally finished. I think it looks great. We had a great time working with you on the deck and with your company. The price was really fair.Thanks again

I love my post shields...made my fence looks very chic! And makes me more comfortable now as the fellow that mows for me is a bit aggressive with his weed eater!You and Jennifer were a joy to work with...and if I had any other property, you can bet I'd use your product! I keep one of the packet labels with me all the time just in case I chat with anyone that might be interested.Thanks again for being so awesome!

Join Post Shields Free VIP Club and Get Access to Members-Only Freebies & Discounts

Enter your email to be the first to know about freebies and special offers.